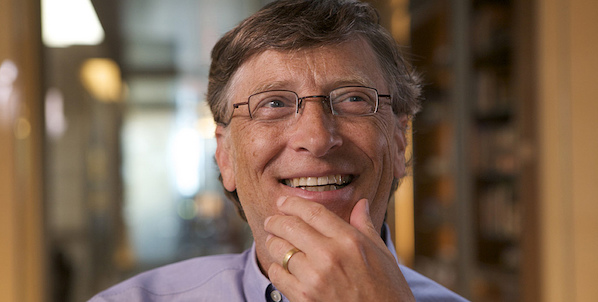 Recently, Bill Gates dismissed anti-vaccination parents at a Clemson University gathering.
Gates told students at Tillman Hall auditorium that the US should continue to play a role in battling poverty and disease. And most of his $79 billion fortune is being earmarked to do just that via the Bill and Melinda Gates Foundation. Gates was joined by Senator Lindsey Graham, who had just recently traveled sub-Saharan Africa with Melinda Gates on an effort to "eradicate measles" with vaccines.
When the subject of anti-vaccination parents came up, Gates held nothing back, instead strongly dismissing their ideals.
The Microsoft founder dismissed so-called "anti-vaxxers" – American parents who aren't vaccinating their children because of perceived links to autism. He said vaccines are overcoming polio, measles and other potentially fatal diseases.

"Vaccination is a wonderful miracle; what vaccines do to save lives is amazing," said Gates. "In 1990, 10 percent of all children under the age of 5 died; we've got that down to about 5 percent now … if we're not vigilant and keep up vaccination rates, diseases like measles can come back and kill kids."(source)
While this isn't surprising, it is a solid reminder that Gates is one of the largest vaccine pushers on the planet. And he has a massive financial fortune and powerful people backing his fight for vaccine domination. This doesn't mean Gates corruption is going unnoticed, in fact, it is only largely unnoticed in the United States. India has been attempting to charge him for well over a year.
While fraud and corruption are revealed on almost a daily basis now in the vaccine industry, the U.S. mainstream media continues to largely ignore such stories. Outside the U.S., however, the vaccine empires are beginning to crumble, and English versions of the news in mainstream media outlets are available via the Internet.
According to Health Impact News.
One such country is India, where the Bill & Melinda Gates Foundation and their vaccine empire are under fire, including a pending lawsuit currently being investigated by the India Supreme Court. Narayana Kumar of The Economic Times of India has just written a scathing report of fraud and scandals surrounding the Gates vaccine empire: Controversial vaccine studies: Why is Bill & Melinda Gates Foundation under fire from critics in India? (source)
One would hope that Gates' dismissive, arrogant views will catch up with him.